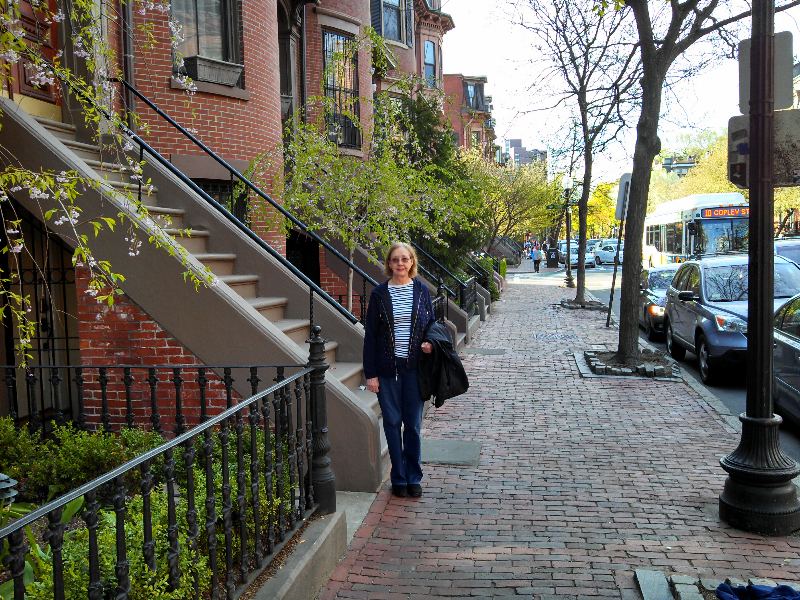 Boston is home to many world class universities and known for its unique culture as one of the oldest cities in the United States. Currently over 16 million people visit this city so you can be sure that there are plenty of tourist attractions to visit with your family or just yourself. If any medical emergency were to develop, there are plenty of world-famous hospitals and medical schools to treat you. While one of the more expensive places to retire, Boston's unique attractions make it one of the most livable cities.
Retirement Housing Options: In the city there are unique housing options which include condos, apartments for rent, hi-rises, retirement communities, lofts, co-ops, luxury condominiums, top end townhouses and other housing for over 55 boomers and seniors.

There are many great place for a high rise condo for the senior with an active and fun life who wants a home to match that lifestyle.
Boston Neighborhoods and Districts:
Boston Retirement Homes and Condos at Midtown Boston, Waterfront, North End, Chelsea, Beacon Hills, Back Bay, Brooklines, Brightons, Allstons, Somervilles, Cambridges, Charlestowns, South Ends, East Boston, Lynn, Dorchester, Somerville, Roxbury, Brookline, Fenways, Jamaica Plains, Dorchesters, Mission Hill, Jones Hill, Savin Hill, Quincy MA and many other great neighborhoods.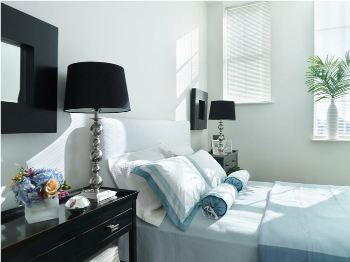 Brand New Luxury Apartment for 55+! Watertown MA
319 ARLINGTON STREET, Watertown, MA 02472
With only 38 residences, The Apartments at Coolidge School (an active adult community 55+) represent a special opportunity for active adults to live in a luxurious, new, community near the heart of one of the country's most vibrant urban centers.
Massachusetts Retirement Communities
Senior Living Residence operates about 10 communities for senior around the metro Boston area.
Great Island MA 55+ Community 26 Valley Front Plymouth, MA 02360
Welcome to Great Island - Plymouth, Massachusetts
Forested setting, great golf, 40 minutes outside Boston and 15 minutes from Cape Cod.
Boston Retirement Living Profile
Social Opportunities: studies have shown that a good group of friends is more important to a happy retirement than money or health. Boston offers many opportunities with civic groups and hobby clubs to generate a solid core group of friends. These friends can help ward off the problems of aging like dementia and health issues. In the computer age, there have been many sites created to help people mingle. The best one is meetup.com. It's an online directory of all kinds of offline clubs. It provides an online home to these clubs so new members can inquire about joining. Boston's page can be found at www.meetup.com/cities/us/ma/boston

Public Transportation: rural living isn't good for seniors who can't drive since they require someone's help to get around. The expenses of transportation add up quickly for fixed-income seniors so the public transportation of Boston is quite beneficial. Even better is that most public transit systems have senior rates that are much cheaper than normal. The Massachusetts Bay Transportation Authority provides the subway the T.

Access to Medical Services: it's pretty obvious that if you live near a hospital, you're more likely to survive a medical emergency. Despite how your mind feels, the body starts to break down and there's a good chance you'll need a hospital visit during your retirement years. Living in Boston is great since there are more specialists and medical services available and at cheaper rates. The Longwood Medical and Academic Area is a region of Boston with a high concentration of medical and research facilities, including Beth Israel Deaconess Medical Center, Brigham and Women's Hospital, Children's Hospital Boston, Dana-Farber Cancer Institute, Harvard Medical School, Harvard School of Public Health, Harvard School of Dental Medicine, and Massachusetts College of Pharmacy and Health Sciences.[149] Massachusetts General Hospital is near the Beacon Hill neighborhood, with the Massachusetts Eye and Ear Infirmary and Spaulding Rehabilitation Hospital nearby. St. Elizabeth's Medical Center is in Brighton Center of Boston's Brighton neighborhood. New England Baptist Hospital is in Mission Hill.

Access to Local Businesses: city living offers walking distance to most businesses that you'll ever use in your retirement years. Even if you need to travel, there are a lot more shopping centers and discount stores in urban areas.

Fitness: exercise is critical to keeping healthy during your retirement years. Cities have every type of fitness facility from standard fitness centers to niche fitness places like indoor rock climbing walls so there's something for everyone. Even if you want to exercise on your own, there's tons of parks or indoor malls to enjoy walking in.

Continuing Education: today's seniors know the importance of exercising their brains, as well as their bodies. Urban living provides access to a wide range of classes, through local universities, museums, city recreation departments, etc. Enrolling in these types of courses can help stave off the depression that some people feel once they stop working full time. Bostonhas teaching and research activities of more than 100 colleges and universities located in the Greater Boston Area, with more than 250,000 students attending college in Boston and Cambridge alone.
Food and Entertainment: retirement should be full of activities you never had a chance to enjoy while working. Dinners out to fancy restaurants or weekend getaways to a nearby city or historical site are all possible living in a city. Usually, cities have tons of entertainment venues like theaters and museums and there's always something going on.
Boston can give the retiree the retirement lifestyle not found in many other places.