Known as "The City of Lakes," Minneapolis is the largest city in the state of Minnesota and is known for its vibrant arts culture. Minneapolis and its sister city of St. Paul (the state capital) have two orchestras between them as well as plenty of theaters and other cultural attractions.
Minneapolis is home to the old Northwest Airlines, which recently merged with Delta but still has a major presence there. This makes travel, especially to Asia, very easy since many flights either connect in Minneapolis or have non stops to many parts of America.
Shopping in Minneapolis is quite easy. Nearby Bloomington, MN is home to the Mall of America, one of the largest shopping malls on the planet. Minneapolis is also the home of Target Corporation so there are a lot of these around for bargain shopping.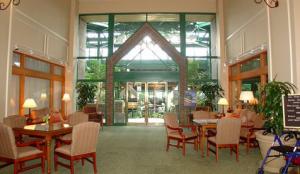 Many consider Minneapolis to be among the best retirement cities in the U.S. Here are some other reasons to choose living in Minneapolis.
Social Opportunities: studies have shown that a good group of friends is more important to a happy retirement than money or health. Minneapolis offers many opportunities with civic groups and hobby clubs to generate a solid core group of friends. These friends can help ward off the problems of aging like dementia and health issues.
Public Transportation: rural living isn't good for seniors who can't drive since they require someone's help to get around. The expenses of transportation add up quickly for fixed-income seniors so the public transportation of Minneapolis is quite beneficial. Even better is that most public transit systems have senior rates that are much cheaper than normal.
Access to Medical Services: it's pretty obvious that if you live near a hospital, you're more likely to survive a medical emergency. Despite how your mind feels, the body starts to break down and there's a good chance you'll need a hospital visit during your retirement years. Living in Minneapolis is great since there are more specialists and medical services available and at cheaper rates.
Access to Local Businesses: city living offers walking distance to most businesses that you'll ever use in your retirement years. Even if you need to travel, there are a lot more shopping centers and discount stores in urban areas.
Fitness: exercise is critical to keeping healthy during your retirement years. Cities have every type of fitness facility from standard fitness centers to niche fitness places like indoor rock climbing walls so there's something for everyone. Even if you want to exercise on your own, there's tons of parks or indoor malls to enjoy walking in.
Continuing Education: today's seniors know the importance of exercising their brains, as well as their bodies. Urban living provides access to a wide range of classes, through local universities, museums, city recreation departments, etc. Enrolling in these types of courses can help stave off the depression that some people feel once they stop working full time.
Food and Entertainment: retirement should be full of activities you never had a chance to enjoy while working. Dinners out to fancy restaurants or weekend getaways to a nearby city or historical site are all possible living in a city. Usually, cities have tons of entertainment venues like theaters and museums and there's always something going on.
Minneapolis MN Retirement Housing Options: In Minneapolis there are unique housing options which include condos, apartments for rent, hi-rises, retirement communities, lofts, co-ops, luxury condominiums, top end townhouses and other housing for over 55 boomers and seniors.
Minnesota Retirement Communities and Homes
Edina Park Plaza 3330 Edinborough Way Edina, MN
Edina Park Plaza located in Edina, Minnesota offers Exceptional Independent Living and Personalized Assisted Living options for seniors. Edina Park Plaza is located in beautiful Edinborough Park.
Heart to Home Senior Care & Memory Care - Saint Paul MN
659 South Freeway Road, Saint Paul, MN 55118
Heart to Home provides exceptional 24 hour senior care and memory care in small residential home settings. We're a wonderful alternative to large institutional settings and nursing homes.
The Kenwood Retirement Community - At The Kenwood, you don't have to choose between stimulating urban living or the harmony of a close-knit community. Along with our panoramic view of the downtown skyline, The Kenwood offers the best of both worlds. Minneapolis independent living, assisted living.