Salt Lake City, Utah is the largest city in the state of Utah as well as the state capital. It's the headquarters of the Church of Jesus Christ Latter-Day Saints (commonly known as Mormons).
While originally established as a religious retreat for the Mormons, Salt Lake City is currently known for its outdoor tourist activities with the biggest being Skiing. It was home to the 2002 Winter Olympics so if you're a snow sport fan, retiring to Salt Lake City would be a great option for you.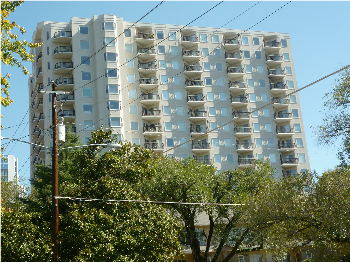 Living downtown in Salt Lake City has become quite popular in the last decade or so. The amount of people living there has almost doubled and will double again in the next ten years. This is great since more people living downtown will attract the associated businesses like grocery stores, cleaners, retailers, and restaurants.
Salt Lake City has quite a few cultural attractions such as the Clark Planetarium at the Gateway District, which also houses a Children's Museum as well as shops and other activities.
Many consider Salt Lake City to be among the best retirement cities in the U.S. Here are some other reasons to choose living in Salt Lake City.
Social Opportunities: studies have shown that a good group of friends is more important to a happy retirement than money or health. Salt Lake City offers many opportunities with civic groups and hobby clubs to generate a solid core group of friends. These friends can help ward off the problems of aging like dementia and health issues. In the computer age, there have been many sites created to help people mingle. The best one is meetup.com. It's an online directory of all kinds of offline clubs. It provides an online home to these clubs so new members can inquire about joining. Salt Lake City's page can be found at www.meetup.com/cities/us/ut/salt_lake_city
Public Transportation: rural living isn't good for seniors who can't drive since they require someone's help to get around. The expenses of transportation add up quickly for fixed-income seniors so the public transportation of Salt Lake City is quite beneficial. Even better is that most public transit systems have senior rates that are much cheaper than normal.
Access to Medical Services: it's pretty obvious that if you live near a hospital, you're more likely to survive a medical emergency. Despite how your mind feels, the body starts to break down and there's a good chance you'll need a hospital visit during your retirement years. Living in Salt Lake City is great since there are more specialists and medical services available and at cheaper rates.
Access to Local Businesses: city living offers walking distance to most businesses that you'll ever use in your retirement years. Even if you need to travel, there are a lot more shopping centers and discount stores in urban areas.
Fitness: exercise is critical to keeping healthy during your retirement years. Cities have every type of fitness facility from standard fitness centers to niche fitness places like indoor rock climbing walls so there's something for everyone. Even if you want to exercise on your own, there's tons of parks or indoor malls to enjoy walking in.
Continuing Education: today's seniors know the importance of exercising their brains, as well as their bodies. Urban living provides access to a wide range of classes, through local universities, museums, city recreation departments, etc. Enrolling in these types of courses can help stave off the depression that some people feel once they stop working full time.
Food and Entertainment: retirement should be full of activities you never had a chance to enjoy while working. Dinners out to fancy restaurants or weekend getaways to a nearby city or historical site are all possible living in a city. Usually, cities have tons of entertainment venues like theaters and museums and there's always something going on.
Retirement Housing Options: In the city there are unique housing options which include condos, apartments for rent, hi-rises, retirement communities, lofts, co-ops, luxury condominiums, top end townhouses and other housing for over 55 boomers and seniors.
Utah Senior Retirement Communities and Homes
SunRiver St. George Utah
Saint George, UT 84790
Utah's Premier Active Adult Golf Community located in scenic southern Utah. Only 2 hours from Las Vegas, Zion and Bryce Canyon N.Parks,
Listed as Best Neighborhood in July 08 issue of Where to Retire Magazine.
CRESCENT HEIGHTS -UT
Cedar City's only 55+ gated community. All floor plans are available for immediate move in today!
Since 1978, Highland Cove has been the number one Salt Lake City independent and assisted living facility for seniors. Providing award-winning meals, activities, three sub-levels of Type I customized care, scheduled transportation, housekeeping, and more, Highland Cove rightfully deserves its reputation as the premier facility for senior living in Utah. And, we have the awards to prove it.
Cottonwood Creek 1245 East Murray Holladay Road · Salt Lake City, Utah 84117
Premier Retirement & Assisted Living
Silverado Senior Living - Aspen Park
1430 East 4500 South
Salt Lake City, UT 84117
Memory Care and Assisted Living in Salt Lake City, UT
Friendship Manor 1320 East 500 South, Salt Lake City, Utah 84102, a self-contained, apartment building with 178 units spread across 14 floors and is admirably situated on the corner of 500 South and 1300 East overlooking the entire Salt Lake valley and its encircling mountains. Friendship Manor was established over 40 years ago with the goal of providing affordable, safe, and sanitary housing for those 62 years of age and older or disabled. Friendship Manor is a non-profit, equal housing opportunity facility and one of the first in the country planned for older persons of all economic backgrounds.