St. Louis is the 2nd largest city in Missouri. It's a city that until recently was slowly decreasing in size from its heyday in the early 20th century. However, in recent years, it's been making a comeback.
One of the best benefits of retiring to St. Louis is that due to a special tax district, it's able to fund all of its cultural attractions itself. This means that you can visit the St. Louis Art Museum, History Museum, and the Zoo for free! Talk about a great retirement going to places like this and bringing your family when they're in town.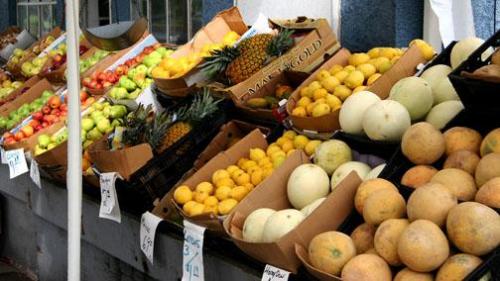 Speaking of visiting family, in the last few years, St. Louis's major international airport has seen a massive increase in flights and has service to 80 destinations. There's a good chance that if your family is flying Southwest, they'll get here with direct service.
St. Louis is a beer lover's paradise due to the immigrants from Ireland and western Europe in the 1800s who brought their beer culture with them. Anheuser-Busch, one of the biggest brewers in the world is headquartered here.
For the sports fan, St. Louis offers the perfect retirement city since it has all four major U.S. Professional sports. These include the Rams in football, Cardinals in Baseball, Blues in Ice Hockey, and AC St. Louis in soccer.
Saint Louis Retirement Housing Options: In St Louis there are unique housing options which include condos, apartments for rent, hi-rises, retirement communities, lofts, co-ops, luxury condominiums, top end townhouses and other housing for over 55 boomers and seniors.
Crestview Senior Living is the premier senior living community in Crestwood, Missouri near St. Louis. This elegant senior living community puts a new level of affordable luxury within your reach. Unparalleled, affordable luxury and a variety of lifestyle choices provide residents with the finest in senior living. Located in the growing southwestern portion of St. Louis County in St. Louis, Missouri. Crestwood-Sunset Hills offers easy access to historical Downtown St. Louis, the Gateway Arch, and Lambert International Airport.
* Casual, yet elegant dining with restaurant-style menu choices
* Private dining room for family and special occasions
* European-style coffee shop/bistro for casual dining
* State-of-the-art fitness and physical therapy center
* Greenhouse and outdoor gardening areas
* Meeting rooms for clubs and activities
* Complimentary resident laundry rooms
* Resource library with resident computers
* Theater for ongoing resident entertainment
* Gourmet demonstration kitchen for community activities or private use
* Full service beauty salon and day spa
* Resident and guest parking
* Cozy lounges with fireplaces
Pacific Place. Urban senior community in Saint Louis, MO. Nestled in the heart of the Old Orchard Shopping District in Webster Groves, Pacific Place is a unique senior living experience for independent seniors who value their freedom of choice. Here you will discover that where you live has an unmistakable influence on how you live. Our exciting Webster Groves location affords easy access to favorite restaurants, shops, services, and recreation with or without access to a private vehicle.
Cape Albeon is more than a senior living community. It is a neighborhood, a feeling, an atmosphere of grace and style, complemented by helpful services and enjoyable amenities that enhance retirement living. Located in southwest St. Louis near the intersection of Big Bend and Dougherty Ferry Roads, Cape Albeon is faith-based and not-for-profit senior living community, offering retirement cottages, retirement apartments, assisted living apartments and personal care services for adults 55 and older.
Brentmoor 8600 Delmar Blvd, Saint Louis, MO 63124
Brentmoor Place 1001 N McKnight Rd, Saint Louis, MO 63132
As one of St. Louis' premiere Senior Living Communities, we've thought of everything at The Brentmoor.
* Friendly, Professional Staff
* Lots of things to do, close to everything
* Oversized apartment homes
* A Gourmet Chef that knows how to please
* Superior location
Friendship Village South - St. Louis Nursing Home
12503 Village Circle Dr., Saint Louis, MO 63127
Offering life style options for seniors, Friendship Village South nursing home facility offers independent living communities and a skilled nursing facility.
Missouri Retirement Homes Communities
Many consider St. Louis to be among the best retirement cities in the U.S. Here are some other reasons to choose living in St. Louis.
Social Opportunities: studies have shown that a good group of friends is more important to a happy retirement than money or health. St. Louis offers many opportunities with civic groups and hobby clubs to generate a solid core group of friends. These friends can help ward off the problems of aging like dementia and health issues.
Public Transportation: rural living isn't good for seniors who can't drive since they require someone's help to get around. The expenses of transportation add up quickly for fixed-income seniors so the public transportation of St. Louis is quite beneficial. Even better is that most public transit systems have senior rates that are much cheaper than normal.
Access to Medical Services: it's pretty obvious that if you live near a hospital, you're more likely to survive a medical emergency. Despite how your mind feels, the body starts to break down and there's a good chance you'll need a hospital visit during your retirement years. Living in St. Louis is great since there are more specialists and medical services available and at cheaper rates.
Access to Local Businesses: city living offers walking distance to most businesses that you'll ever use in your retirement years. Even if you need to travel, there are a lot more shopping centers and discount stores in urban areas.
Fitness: exercise is critical to keeping healthy during your retirement years. Cities have every type of fitness facility from standard fitness centers to niche fitness places like indoor rock climbing walls so there's something for everyone. Even if you want to exercise on your own, there's tons of parks or indoor malls to enjoy walking in.
Continuing Education: today's seniors know the importance of exercising their brains, as well as their bodies. Urban living provides access to a wide range of classes, through local universities, museums, city recreation departments, etc. Enrolling in these types of courses can help stave off the depression that some people feel once they stop working full time.
Food and Entertainment: retirement should be full of activities you never had a chance to enjoy while working. Dinners out to fancy restaurants or weekend getaways to a nearby city or historical site are all possible living in a city. Usually, cities have tons of entertainment venues like theaters and museums and there's always something going on.