Are you considering retirement, but not sure you can make it on just your retirement annuity? Have a full-time gig but need a little extra money? There are many reasons people want to find employment without committing to the 9-to-5 grind. Surprisingly, there are also numerous opportunities for retirement jobs or part-time jobs in the city, and it does not have to be greeting people at Walmart or flipping burgers.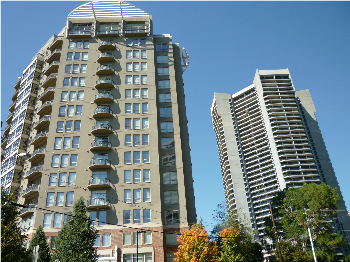 Before you begin your job search, you should evaluate your needs and preferences. Not every job you can get will be a job you want. Think about the following questions:
• How much money do you need to bring in each month? Some part-time jobs in the city may be fulfilling or interesting, but hours may be sparse or pay may be minimum wage. Depending on your retirement income, this can be a great time to compromise with a cut in salary to engage in work you truly enjoy or are passionate about.
• Do you have any physical limitations? Read job descriptions carefully, because some jobs require that you be able to lift 50 lbs repeatedly or stand for extended periods of time, for example.
• How much flexibility do you want in your schedule? Many retirement jobs have short hours and varying schedules, but remember that in most cases you will still be working hours that someone else is setting for you. If you want the ability to choose your own hours, you may need to consider working for yourself at a work-from-home kind of job.
• What skills do you have? Do not just think of work experience, although that may be an important consideration. Think of other skills you have accumulated throughout your lifetime, as well.
• Do you want to work alone, or deal with the public? Sometimes people want retirement jobs because they are lonely and want to be around people again, but maybe you have worked with people for years and want some peace and quiet. This is an important consideration to remain happy with your job.
After deciding what is important to you and what you need from a part-time job, you can begin to look into just what kinds of jobs in the city are available on a part-time basis that also fit your needs. Here are just a few options to consider.
Good Retirement Jobs
Start your own business: If you have a skill, such as painting, teaching, photography, or writing, you may be able to hire yourself out on a pay-per-job basis. Take advantage of social and organizational skills you have developed over a lifetime to successfully launch your own business.
Become a consultant: If you have developed a great deal of skill or knowledge on the job, you may be able to begin consulting. Many retirees act as consultants for their former employers. Many people find consulting to be a great retirement job, as it can be a stepping-stone from full-time work to full-time retirement.
Work as a personal chef or caterer: Those who have a passion for cooking can turn that into moneymaking retirement jobs. Many busy families are looking to purchase healthy prepared foods, and there is a never-ending stream of business and social functions for which you could hire yourself out.
Answer 911 calls: This job does not require law enforcement experience and – although emotionally stressful at times – is not physically demanding. You can take a short training program to be qualified for a 911 call center job, pay is reasonably good, and the hours are often flexible.
Become a personal shopper: If you worked in retail, or if you spent a lot of your spare time and money shopping for yourself all these years, this work might be right up your alley. A personal shopper usually works in a high-end department store with clients who want personal assistance finding a variety of items, such as a completely new wardrobe, all the items for a lavish vacation, décor for a new home, or gifts for a spouse.
Drive a school bus: Several of my friends in their 60's drive a school bus, mostly for the insurance benefits and the part time hours.
Start a web business: That's what I am doing right here on this site. Age 65 retired and working at home. I love it. I have many other folks my age doing the same thing.
Teach: Retired teachers we know teach a drivers ed course or teach for AARP or other organizations.
Volunteer to Find a Job: Many volunteers are offered part time jobs. Say you volunteer at the hospital and a job comes up, you should be first in line.
These are just a few ideas for part time jobs in the city that you might consider when you retire. Whether you want to spend more time with people, or just need some money in addition to your retirement income, a retirement job can be a smart decision if you find just the right job for your needs and wants.