Austin is an easy place to live since there are a plethora of activities to do no matter what your interests.
No matter what you want for retirement, Austin is a great place to consider due to its diverse economy, increasingly urban living, and plenty of cultural activities to go around. Many consider Austin TX as one of the best cities for retirees to live in retirement.
Austin is the 15th largest city in the United States, the 4th largest city in Texas, and the state capital of Texas. Home to the University of Texas, which is one of the largest universities in America, there are plenty of opportunities for continuing education. Austin's home to many Fortune 500 companies like Whole Foods and Dell making it full of young and hip professionals which attracts lots of culture and fun activities. Austin has been known by many names including "Silicon Hills" in reference to its technological prowess and currently as the "Live Music Capital of the World" with lots of music venues and shows.
There are many reasons in live in Austin Texas
Social Opportunities: studies have shown that a good group of friends is more important to a happy retirement than money or health. Austin offers many opportunities with civic groups and hobby clubs to generate a solid core group of friends. These friends can help ward off the problems of aging like dementia and health issues.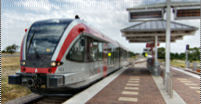 Public Transportation: The expenses of transportation add up quickly for fixed-income seniors so the public transportation of Austin is quite beneficial. Even better is that most public transit systems have senior rates that are much cheaper than normal. Take advantage of Capital Metro services from more than 3,000 stops throughout the capital area in Austin.
Access to Medical Services: it's pretty obvious that if you live near a hospital, you're more likely to survive a medical emergency. Despite how your mind feels, the body starts to break down and there's a good chance you'll need a hospital visit during your retirement years. Living in Austin is great since there are more specialists and medical services available and at cheaper rates. The University of Texas at Austin has excellent medical facilities. University Medical Center Brackenridge has long been recognized as one of the top hospitals in the nation. Retirees need medical services and in Austin these are available.
Access to Local Businesses: city living offers walking distance to most businesses that you'll ever use in your retirement years. Even if you need to travel, there are a lot more shopping centers and discount stores in urban areas. Austin's biggest mall, Barton Creek Square Mall is convient to downtown Austin and has it all.
Fitness: exercise is critical to keeping healthy during your retirement years. Cities have every type of fitness facility from standard fitness centers to niche fitness places like indoor rock climbing walls so there's something for everyone. Parks like the Zilker Park & Barton Springs in Downtown Austin, a 351 acre park is home to a variety of recreation opportunities and special events. Go for a swim at Barton Springs, rent a canoe on Town Lake or check out the Botanical Gardens. Even if you want to exercise on your own, there's tons of parks or indoor malls to enjoy walking in.
Continuing Education: today's seniors know the importance of exercising their brains, as well as their bodies. Urban living provides access to a wide range of classes, through local universities, museums, city recreation departments, etc. Enrolling in these types of courses can help stave off the depression that some people feel once they stop working full time. With over 50 faculty members in a dozen schools and departments, the University of Texas at Austin has one of the most distinguished South Asia programs in the country.
Food and Entertainment: retirement should be full of activities you never had a chance to enjoy while working. Dinners out to fancy restaurants or weekend getaways to a nearby city or historical site are all possible living in a city. Usually, cities have tons of entertainment venues like theaters and museums and there's always something going on. Reflecting the unconventional spirit of Austin, the Austin Museum of Art-Downtown offers informative and informal art experiences oriented towards the interests of a broad general audience. The Lyndon B. Johnson Presidential Library & Museum and the Bob Bullock Texas State History Museum is in downtown Austin.
Austin Retirement Housing Options: Austin has condos, apartments for rent, hi-rises, retirement communities, lofts, co-ops, luxury condominiums, top end townhouses and other housing for over 55 boomers and seniors.
Austin Texas Area Retirement Communities
Longhorn Village Developed in association with The Ex-Students' Association of The University of Texas, Longhorn Village offers a luxurious, service-oriented senior living lifestyle with advantages no other retirement community in the Austin area can offer.Situated perfectly in the scenic Texas Hill Country, Longhorn Village is located in the master-planned community of Steiner Ranch near gorgeous Lake Travis and the UT Golf Club.
Austin Texas Area Senior Apartments
Querencia - at Barton Creek iis more than a senior living community: It's Austin's celebrated retirement resort. All the pleasures and perks you love about your favorite vacation spots become the fabric of your daily life here. Querencia is also Austin's most experienced Life Care community: offering four levels of care. You enjoy a degree of security unmatched in the region.
Texas Assisted Living Facilities
Barton Hills Assisted Living: All the comforts of home in a safe, secure and loving environment, right here in Austin.

There are many great places for boomers and seniors to live the retirement lifestyle in Austin Texas.